Doctors & Staff
Meet the experienced and friendly doctors and staff who make Vision Source Boise the leading provider of vision care products and services in Boise.
---
Dr. Chad H. Clark, OD
Dr. Clark is a native Idahoan who grew up in Jerome before earning a Bachelor of Science degree in Psychology from Idaho State University in Pocatello.  He received his Doctor of Optometry from the Pennsylvania College of Optometry at Salus University in Philadelphia, PA, where he graduated with honors.  While in school and throughout his practice, he has developed a love of treating ocular disease, including eye disease, glaucoma, cataracts, and other ocular pathology.
Dr. Clark has been in practice since 2014 and enjoys seeing patients of all ages.  He also enjoys fitting contact lenses and educating his patients on their ocular health.
When he's not seeing patients, Dr. Clark enjoys spending time with his wife, Bailey, and their five children (four boys and a girl).  Dr. Clark enjoys disc golf, sports (go Jags!), DIY projects, reading, hiking, camping and smoking meats.
---
Michelle Bernard – Accounts & Billing Manager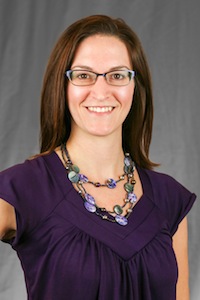 Michelle began with our clinic in October 2013.  Several years of experience in optometry and ophthalmology offices as well as experience working in a lab that fabricates eyeglass lenses give Michelle a great understanding of most aspects of our office.  After 8 years of being our receptionist, in September 2021 she transitioned into our back office to manage our accounts receivable and payable, in addition to managing our insurance billing.
When not in the office, she spends time with her 21-year-old daughter or other family members scattered throughout the Northwest.  She also enjoys photography, reading, movies, discovering new Treasure Valley wines, taking her Miniature Pinscher Buster for walks, and the occasional nap!
---
Megan Pifer – Ophthalmic Technician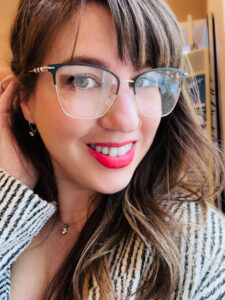 Boise native Megan has worked around the valley until exploring the Pacific coast from LA through Portland and returning home like a salmon swimming back to her home stream/lake and procreating. She shares her home with her 5 animals: 3 cats, a child, and a husband. Megan has worked in and around the medical field her whole life and is happy to be doing patient care and working with a great team. Hobbies include photography on her iPhone, collecting Pinterest recipes, "watching" The Office non-stop for the 15th time, and spending time with family.
---
Sarah Eardley – Receptionist
Sarah E. joined our clinic July 5th, 2022.  She came to us after 4 years of teaching at a local school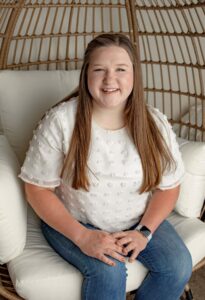 district.  She is the first person you'll see when you walk through our doors and we are confident you will love her sense of humor!  When she's not in the office, she enjoys reading E-books on her Kindle, traveling and spending time with her family.
---
Koreena Herron – Optician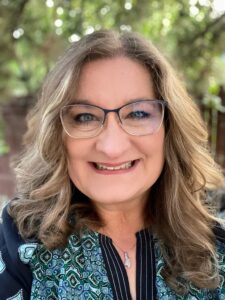 Koreena previously worked for Dr. Ward from 1988-1996, and re-joined our office in February 2019. She got her start in eye care in 1988, and is an ABO-certified optician since 2000.
Koreena is married to Scott and they have 6 grandchildren.  When she's not at the office helping you to find the perfect pair of glasses, she is reading, discovering new recipes to try, gardening, or crocheting.