Doctors & Staff
Meet the experienced and friendly doctors and staff who make Vision Source-Boise the leading provider of vision care products and services in Boise.
---
David M. Ward, O.D.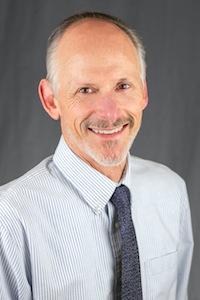 A life-long Idaho resident, Dr. David Ward has been providing Boise-area families with friendly, professional eye care for over 20 years.
After receiving his undergraduate degree in biology from The College of Idaho in 1978, Dr. Ward earned his Doctor of Optometry degree from the University of California, Berkeley, in 1982. He has served in various capacities for the Idaho Optometric Association.
Dr. Ward is married to Valerie, who manages the dispensary for the practice.  They have one grown son, Christopher.
When he's not in the office, Dr. Ward may be found camping, fishing, hunting, or chasing insects! As an avid amateur entomologist, Dr. Ward has traveled to Mexico numerous times for insect research expeditions. He serves as an Associate Researcher for the Orma J. Smith Museum of Natural History at The College of Idaho, and has helped fellow researcher Bill Clark establish an insect collection at the Museo de Artropodos del CICESE in Ensenada, Mexico.
---
Michelle Bernard – Front Desk/Scheduling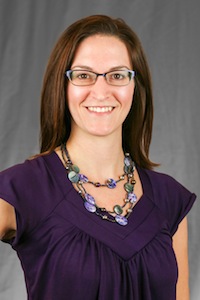 Michelle began with our clinic in October 2013.  Several years of experience in optometry and ophthalmology offices as well as experience working in a lab that fabricates eyeglass lenses give Michelle a great understanding of most aspects of our office.  When you call Vision Source-Boise to schedule an appointment for you or your family, it's usually Michelle's friendly voice that you'll hear.  She's often the first and last person that you'll see in our office and we know you'll enjoy meeting her.
When not in the office, she spends time with her 18-year-old daughter or other family members scattered throughout the Northwest.  She also enjoys photography, reading, movies, discovering new Treasure Valley wines, taking her Miniature Pinscher Buster for walks, and the occasional nap!
---
Valerie Ward – Dispensing Optician/Optometric Technician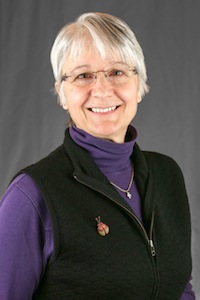 Valerie spends most of her time in the dispensary helping patients with their eyewear needs.
Her first experience in Optometry was an internship with the Eye Center in Jerome, ID in 1977!  She then went on to a long career as an engineer in the computer chip industry and came back to Optometry in 2009.  With that background, she understands the mathematical and technical aspects of lens design and enjoys the fashion aspects of frame styling.
In her spare time she loves to read, solve Sudoku puzzles (the harder, the better!) and travel.  She is also a graduate of The College of Idaho, where she and Dr. Ward met in Zoology Lab.  They have one grown son, Christopher.
---
Robie Davis – Optometric Technician
Robie joined our team on June 8th, 2020.  She just graduated from college with a Bachelor's of Science with a major in Biochemistry and a minor in Biology, which has granted her the opportunity to learn about anatomy and physiology.  She is excited to begin her career in vision care with this background.
She and her family are from Elko, NV, where they have a ranch.  She also has a twin sister.  Robie enjoys outdoor activities such as hiking, fly-fishing, and rodeoing!
---
Koreena Herron – Optician
Koreena previously worked for Dr. Ward from 1988-1996, and re-joined our office in February 2019. She got her start in eye care in 1988, and is an ABO-certified optician since 2000.
Koreena is married to Scott and they have 6 grandchildren.When she's not at the office helping you to find the perfect pair of glasses, she is reading, discovering new recipes to try, gardening, or crocheting.
---